Custom Jewelry in Lake Tahoe
One of the specialties of Steve Schmier's Jewelry is custom jewelry. Bring a stone from a family heirloom, your mother's wedding rings, your inherited jewels, and owner Mike Grant will make them into something new and beautiful. Or come in with an idea, and they will execute it for you. Steve Schmier's Jewelry can help you get exactly what you want in whatever scale you want it. They have curated many lifelong customers with their ability to craft custom creations meant to last several lifetimes. Owner Mike Grant is known for spending time with his customers, getting to know them personally and giving them exactly what they want with clear and consistent communication along the way.
Here are just few of their many success stories
 
Meet Diane Travalini
"Been coming to the store over 40 years when they actually let me put jewelry on layaway. Bought rings, bracelets, necklaces and now passed on some of the jewelry to my granddaughter. Michael just made this new bracelet for me that I will wear daily. Thank you, Michael, you're a fine craftsman! You've satisfied my jewelry needs all these years!"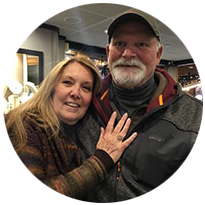 Meet the Wilsons
"We simply loved working with Michael. The final design and craftsmanship is gorgeous. I'm in love with the ring!"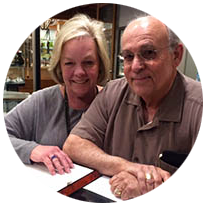 Meet the Mellos
Judy wanted a tapered (5) stone multi-colored sapphire ring. She chose a rare purple for the center, Ceylon blue for the middle color and a lighter blue for her outside color. She chose "U" shaped shared prong crowns rather than a standard to make a modern, heavier contemporary dramatic ring.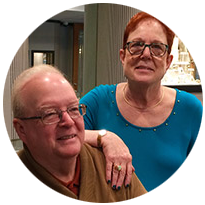 Meet the Beanes
"We've been coming from Houston, Texas to Tahoe City for 15-20 years now and the trip wouldn't be the same without stopping here. We pick out original creations by Michael, not just any ole' thing. I love what I get and he's done a lot of great things. You've done another pretty job as always."